More in Store: Introducing Mosaic Foods Market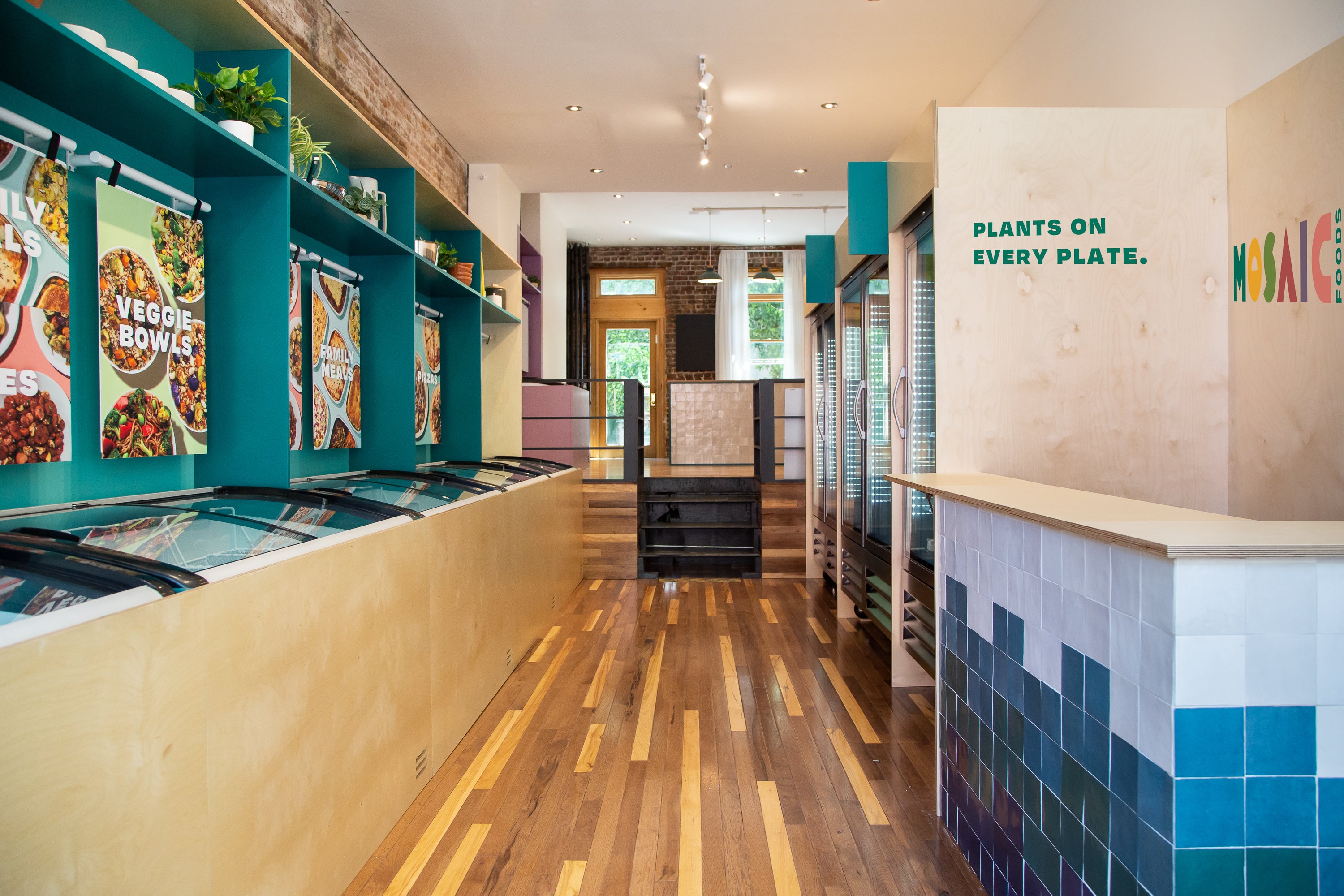 More in Store: Introducing Mosaic Food Market 
As our birthday month celebrations continue, we have our biggest — and most delicious — surprise yet. Today, we're thrilled to announce the grand opening of the Mosaic Foods Market, our first IRL shop.
This experiential store, located at 607 Vanderbilt Ave., Brooklyn, NY, is your one-stop shop for all your favorite veggie-packed meals — plus, you'll get a taste of what's coming to the Mosaic menu before it's served up on our website.
As a bonus, by selling directly to you in-store, we can decrease the carbon emissions and packaging that come with deliveries, and in turn, pass those savings along (be sure to check out our bundle deals in store!). 
Need lunch in a pinch? Or meal planning for your family? Mosaic Foods Market lets you shop for the quality meals you crave without sacrificng the hand crafted, quality you trust.
Additionally, we'll be hosting special guests throughout the summer, including our Culinary Director Christine, who'll stop by to whip up some fresh flavors for you in our test kitchen. Be sure to follow our Instagram for updates.
The Future of Mosaic
We're excited to grow with you and continue our commitment to sustainability. Without your trust and loyalty, we couldn't have gotten this far — thank you! You were our inspiration for Mosaic, and we can't wait to see how together, we can put more plants on every plate. If you don't live near Brooklyn you can still subscribe for plant powered meals, delivered right to your door.