Get

your first box of easy, plant-powered meals.

At Mosaic, we're on a mission to put good food on every table with easy and delicious plant-based meals you'll crave. So we've partnered with Chef Greg Baxtrom of Brooklyn's Olmsted and Maison Yaki to create a veggie-licious dish packed with some of his favorite farm-fresh ingredients.

Chef Greg's Mac & Greens features perfectly al-dente cavatappi noodles coated in a creamy sharp cheddar sauce fortified with a purée of rutabaga, carrots and onions and served with roasted garlic broccolini, shaved Brussels sprouts, and spinach for a balanced dish that's a delight in every bite.

With over 30 more delicious plant-powered favorites on our menu, you've got plenty to choose from. Sign up for Mosaic today and try dishes from Greg and other top chefs!
Our 100% Guarantee:
If you don't love your meals, we'll issue a full refund, no questions asked.
How it Works
Plant-powered meals from Greg Baxtrom and other incredible chefs, delivered to you and ready in 5.
Choose your meals
Select from tons of delicious, healthy frozen meal options — including selections from Greg Baxtrom.
Pick your plan
Choose your delivery frequency and skip or cancel at any time.
Receive your delivery
Next-day frozen shipping in 100% recyclable packaging.
Heat & enjoy
Our delicious meals microwave from frozen in five minutes or less.
We do the cooking. You do you.
We work with Greg Baxtrom and other top chefs to bring you plant-powered options that fuel your day — morning, noon, and night.
Breakfast
Breakfast that fits your schedule — and your diet. Ready in under 3 minutes and packed with over 10g of plant-based protein, our zero-prep oat bowls are crafted to kickstart your day.
Lunch
Lunches that keep you healthy, focused, and energized. Hand-cooked and veggie-powered, they're delicious, guilt-free, and ready in under 5 minutes.
Dinner
Spice up your dinnertime with plant-powered meals cooked by Greg Baxtrom and other amazing chefs.
About Greg Baxtrom
Chef Greg Baxtrom has worked in some of the world's most acclaimed kitchens, including Alinea, Blue Hill at Stone Barns, and Per Se. He brings his signature vegetable-centric, intimate cooking style to our third chef collaboration.
To really understand who Greg is as a chef, you need look no further than his Brooklyn restaurant, Olmsted. The inviting 50-seat sanctuary is known for its thoughtful, seasonally-inspired menus, which showcase ingredients grown in the restaurant's own backyard garden and at local farms. Olmsted's unique dining experience has earned numerous awards, including Esquire's Best Restaurants in America and Bon Appetit's 50 Best New Restaurants in America.
We're super proud to partner with Greg and Olmsted on our Mac & Greens dish. We can't wait for you to taste it!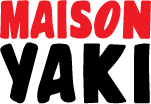 Satisfaction guaranteed.

Seriously.

We want every customer to have an amazing Mosaic experience. So we have a simple policy: if you don't like your food, we'll give you a refund, no questions asked.
Simply the best premade meals
As a busy surgeon who doesn't cook, I need quick and easy prepared meals. I've tried at least 7-8 meal delivery plans. This is head and shoulders above the rest, and I'm not even a vegetarian!
High quality vegetarian and vegan meals
We have thoroughly enjoyed our bimonthly deliveries of high quality vegetarian meals. Having a meal delivery service during the COVID-19 pandemic has been extremely helpful.
Love Mosaic!
Mosaic has been a lunch lifesaver! I love having a delicious, healthy option at my fingertips. The easily recyclable packaging is another big plus.
Great fresh tasting meals
I've tried a few meal delivery services and can say that Mosaic Foods is my favorite. Easy vegetarian meals (~5 minutes in the microwave) and really fresh tasting. I'm really impressed with their meals and am a regular customer!
LOVE Mosaic!
LOVE Mosaic!! During Covid we discovered these delicious meals. Mosaic has provided an easy way for my family to eat healthy and tasty food. The variety is amazing. Plus Mosaic keeps coming out with new delicious options.
Delicious! (even for a carnivore)
As a consummate carnivore I was blown away by how good these meals are. I tried them on a whim but have continued to order again and again — it's hard to argue with the taste and convenience. Far better than any frozen food I've had before.