Bowl
Jerk Lentil & Plantain Bowl
Get ready for a taste bud vacation! In this Caribbean-inspired bowl, green lentils packed with fiber and calcium are seasoned with jerk spices and simmered with tomatoes and Swiss chard for an aromatic, coconut-forward combo. It's all topped off with charred peppers and sweet, ripe plantains (for those tropical island vibes).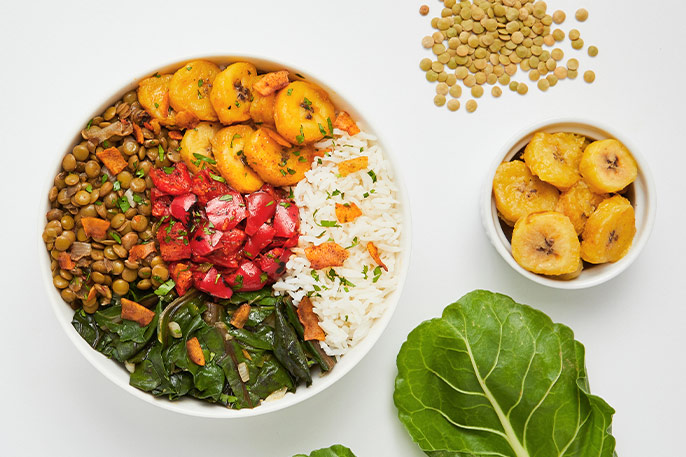 What is jerk?
Jerk is a cooking style native to Jamaica in which meat or vegetables are rubbed with a mega-mixture of spices and slow cooked over pit fires for a deep, smoky taste. Jerk seasoning usually consists of allspice, scotch bonnet peppers (we used traditional red), cloves, cinnamon, garlic, ginger, and scallions.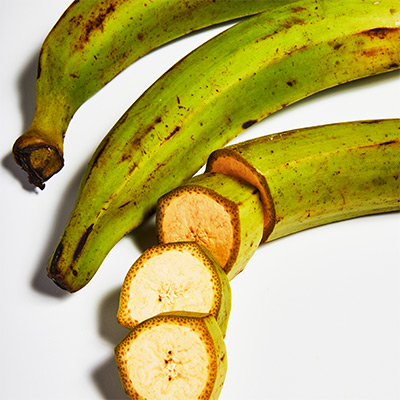 Plantains
Ripe plantains are banana's sweeter, softer cousin, and are a rich source of fiber, and vitamins A, C, and B6.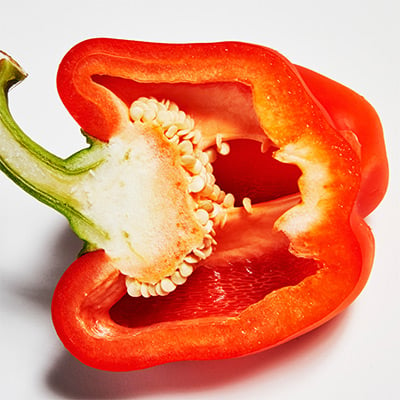 Red Peppers
Just as nutritious as they are bright, red peppers are an excellent source of vitamin A, C, and potassium.
Real. Good. Food.
Our meals are packed with natural, good-for-you ingredients and nothing artificial, ever.
Nutrition Facts
Servings:
  1,  
Serv. Size:
  1 bowl (350g),  
Amount Per Serving:
Calories
 450,  
Total Fat
 14g 
(18% DV)
,  
Sat. Fat
 7g 
(35% DV)
,  
Trans Fat
 0g,  
Cholest.
 0mg 
(0% DV)
,  
Sodium
 860mg 
(37% DV)
,  
Total Carb.
 69g 
(25% DV)
,  
Fiber
 13g 
(46% DV)
,  
Total Sugars
 19g  
(Incl. 0g Added Sugars, 0% DV)
,  
Protein
 13g
(26% DV)
,  
Vit. D
(0% DV)
,  
Calcium
(5% DV)
,  
Iron
(22% DV)
,  
Potas.
(20% DV)
. 
Ingredients
Water, Cooked Basmati Rice, Red Bell Peppers, Cooked Plantains (Plantains, Palm Oil), Swiss Chard, Green Lentils, Onion, Organic Diced Tomatoes (Organic Tomatoes, Organic Tomato Juice, Sea Salt, Calcium Chloride, Citric Acid), Organic Coconut Milk (Organic Coconut, Filtered Water), Coconut, Scallions, Cilantro, Coconut Oil, Safflower Oil, Salt, Garlic, Ginger, Olive Oil, Spice, Tamari (Water, Soybeans, Salt, Alcohol), Jalapenos, Maple Syrup, Chili Powder, Garlic Powder
How to Enjoy
Microwave: Peel up a corner of the plastic film to let steam escape. Microwave on high for 4 1⁄2 - 5 1⁄2 minutes, or until internal temperature reaches 165° F.
Stovetop: Combine 1 teaspoon of neutral oil and 1 tablespoon of water in a nonstick skillet over medium heat. Add tray contents; cover and heat for about 7-10 minutes, or until internal temperature reaches 165° F, stirring often.