Bowl
Spinach Saag & Tofu
Your daily dose of greens all in one bowl! This luscious curry is absolutely packed with spinach and full of essential vitamins and minerals. It's a vegan take on an Indian-style saag — folded with coconut milk, warming spices, and bites of perfectly-roasted tofu seasoned with turmeric and cayenne pepper. Served with turmeric-coconut basmati, fresh green peas, and roasted bell peppers, it's a nutrient-rich dish that's bursting with flavor.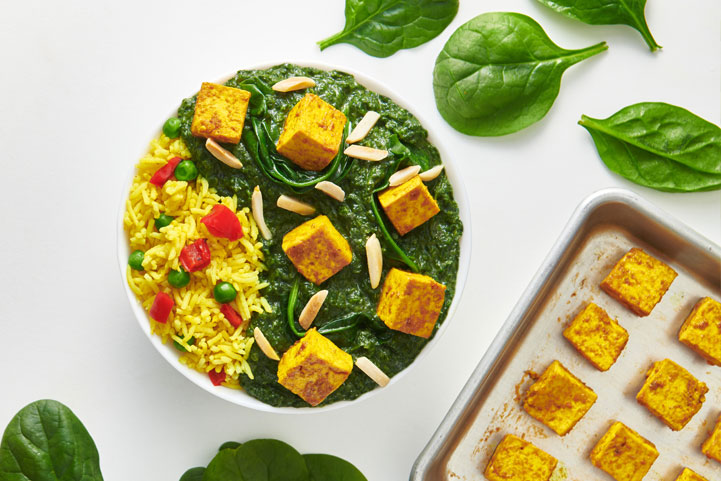 Super Spice!
Turmeric plays a key supporting role in this dish and in your diet! Turmeric contains curcumin, which is scientifically proven to increase your body's antioxidant capacity and improve brain function. Turmeric gives the rice and tofu in this dish a beautiful golden color– and gives you an extra health boost!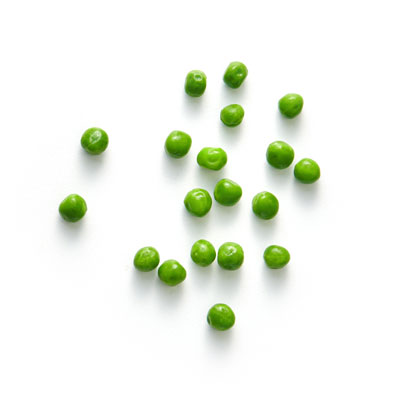 Peas
Bright, fresh green peas add a welcome sweetness to the party in this dish.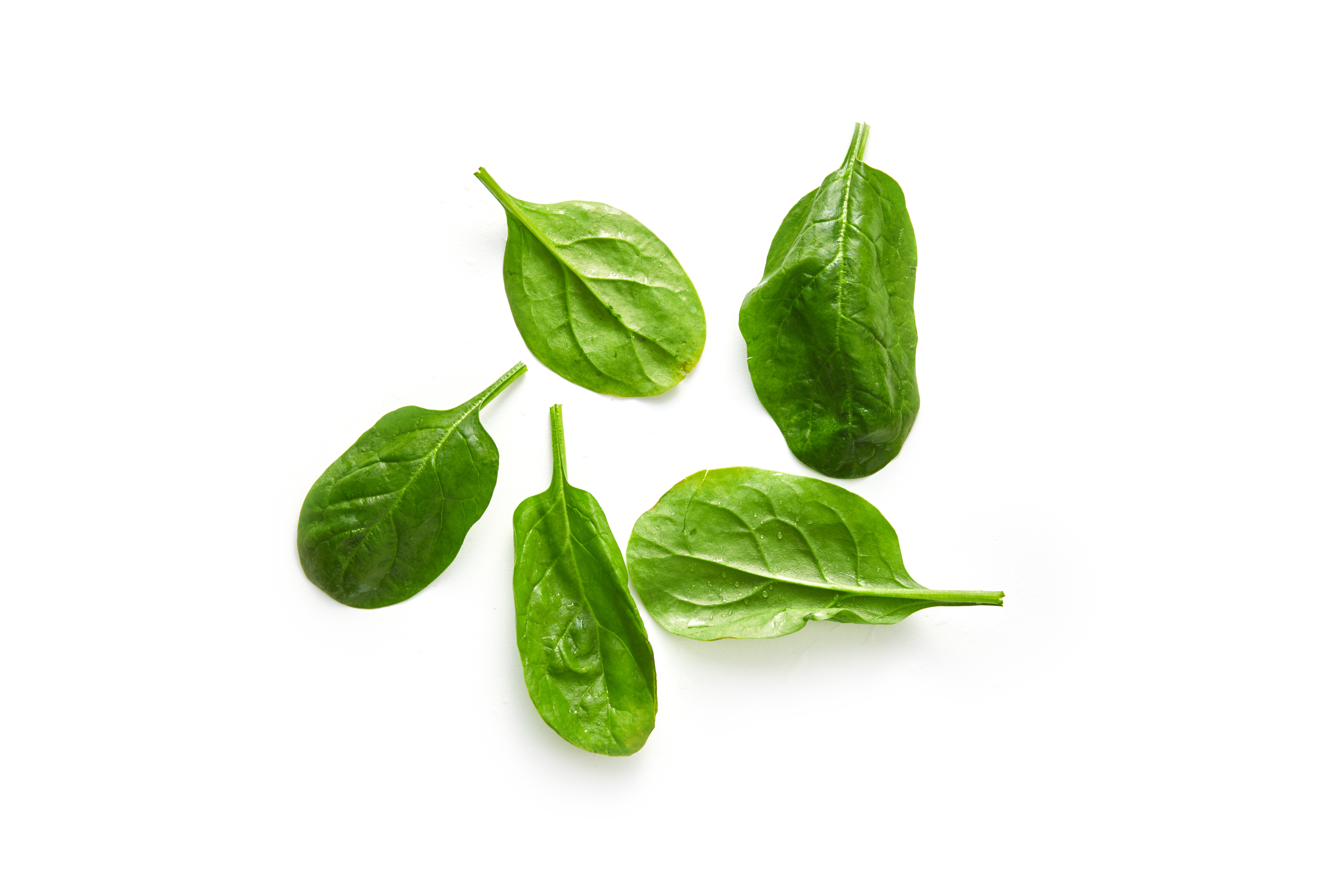 Spinach
Full of potassium, magnesium, B vitamins, iron, and calcium, spinach checks all the nutrition boxes.
Real. Good. Food.
Our meals are packed with natural, good-for-you ingredients and nothing artificial, ever.
Nutrition Facts
Servings:
  1,  
Serv. Size:
  1 bowl (365g),  
Amount Per Serving:
Calories
 390,  
Total Fat
 20g 
(26% DV)
,  
Sat. Fat
 6g 
(30% DV)
,  
Trans Fat
 0g,  
Cholest.
 0mg 
(0% DV)
,  
Sodium
 670mg 
(29% DV)
,  
Total Carb.
 37g 
(13% DV)
,  
Fiber
 7g 
(25% DV)
,  
Total Sugars
 5g  
(Incl. 0g Added Sugars, 0% DV)
,  
Protein
 12g
(24% DV)
,  
Vit. D
(0% DV)
,  
Calcium
(14% DV)
,  
Iron
(30% DV)
,  
Potas.
(18% DV)
. 
Ingredients
Spinach, Cooked Basmati Rice, Onion, Organic Coconut Milk (Organic Coconut, Filtered Water), Organic Tofu (Water, Organic Whole Soybeans, Nigari (Sea Water Extract), Calcium Sulfate), Water, Peas, Safflower Oil, Jalapenos, Red Bell Peppers, Garlic, Ginger, Almonds, Spice, Salt.
Contains: Almonds, Coconut, Soy
How to Enjoy
Microwave: Peel up a corner of the plastic film to let steam escape. Microwave on high for 5-6 minutes, or until internal temperature reaches 165° F. Stir well to mix ingredients.
Stovetop: Combine 1 teaspoon of neutral oil and 1 tablespoon of water in a nonstick skillet over medium heat. Add tray contents; cover and heat for about 7-10 minutes, or until internal temperature reaches 165° F, stirring often.