Happy Earth Day! Here's How Mosaic Likes to Celebrate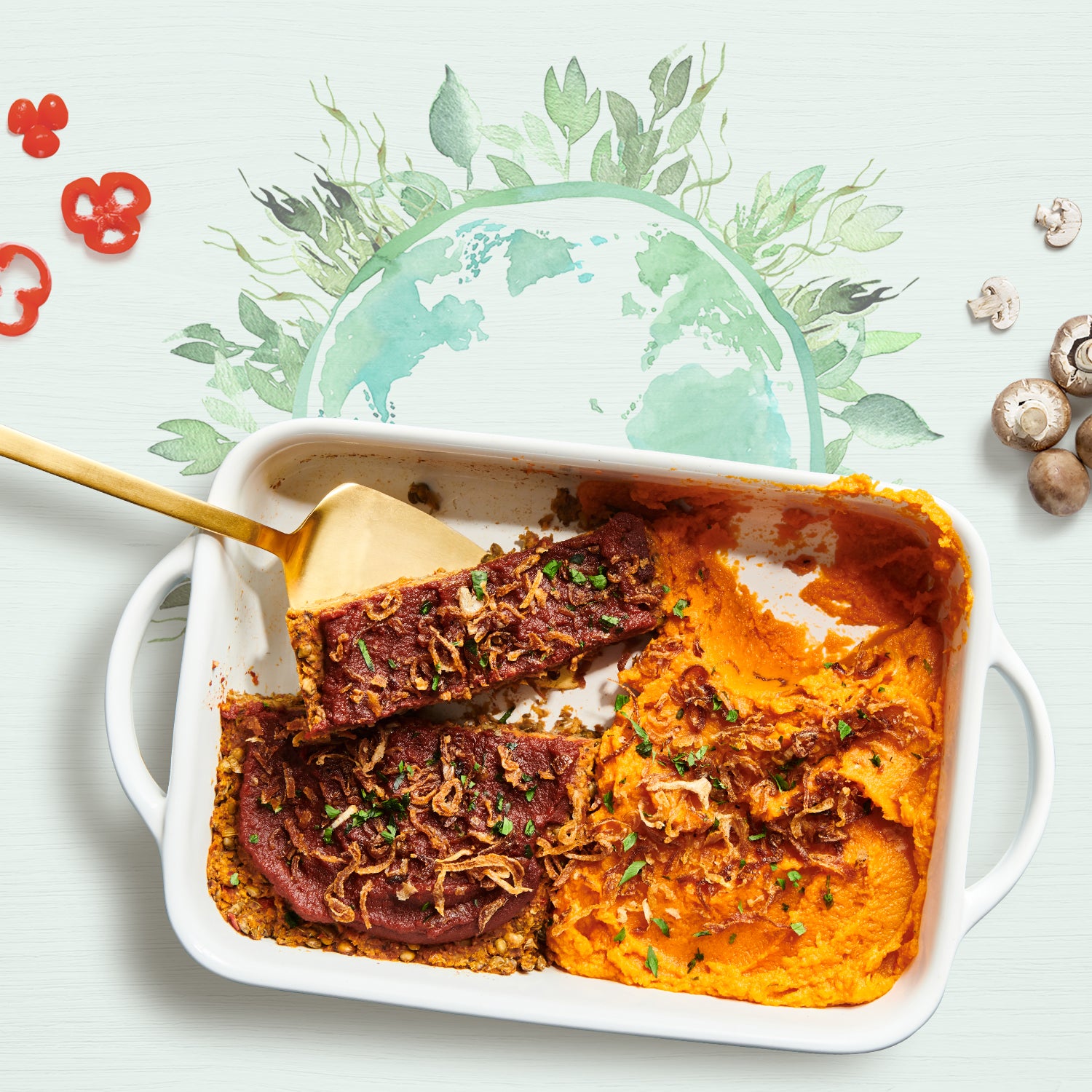 Earth Day is here – and it's a day that's incredibly special to us. Since our inception, Mosaic's goal has always been to create a happier, healthier planet – it's why we offer frozen-done-fresh meals, commit to sustainable packaging, and partner with incredible organizations that share our mission. This Earth Day, we want to recommit to our promise and share how we're continuing the fight for the environment. 
From production to delivery, we're committed to changing the food system for a healthier, greener world. Forty percent of food in America goes straight to the trash, untouched and wasted, then dumped in municipal landfills, where it pumps potent greenhouse gasses into the atmosphere.
The food we throw out is hurting our planet — but there's an easy way to help. Buying frozen food fights waste by lengthening shelf life and reducing food spoilage. It's why we created all of Mosaic's meals with the frozen done fresh promise: creating healthy, delicious meals that won't contribute to climate change, or our country's food waste problem.  
Our commitment to minimizing our environmental impact doesn't end at what we sell — it also includes how we sell it. That's why 100% of our packaging is either curbside recyclable or made with post-consumer recycled fiber. Our boxes are made from a blend of recycled and virgin kraft papers; our liners from a combination of paper and cornstarch; and every box is packaged with dry ice that disappears naturally, leaving virtually zero trace.
 How To Join Us:
This Earth Day, we wanted to celebrate by doing something big. So, we're doubling down on our promise to make good, healthy food accessible. 
40 million Americans struggle with hunger, including more than 12 million children. That's why we've been a proud partner of City Harvest, NYC's largest food rescue organization since we first started Mosaic. This year alone, City Harvest will rescue 111 million pounds of food  that would otherwise go to waste – and deliver it to hundreds of soup kitchens, food pantries and other community food programs across the city. 
But in honor of Earth Day, we're increasing our donation for the entire month of April to 4 lbs of food for every box sold. We hope you'll join us in making a dent in hunger, and fighting food waste! It's one easy way for us to work together to support a healthier planet. 
And don't stop there! If you've been with us awhile, you know eating more plants is one of the most significant ways you can positively impact the environment. We're sharing some easy ways to eat more plants: 
Meatless Mondays: Designating one night a week as a no-meat day is a great way to give yourself a slow introduction to a meatless diet. Tofu, jackfruit, veggie burgers, and mushrooms are great substitutes for a meat alternative – and companies like Beyond Meat, Impossible, and Simulate offer tons of realistic dupes too! 

Keep a supply of frozen veggies stocked. You won't have to remind yourself to buy them constantly at the store, and you'll have them on hand without rushing to cook before an expiration date. See our guide to

how long frozen foods last

for an idea of what's best to have on hand.

Swap out an animal-based ingredient for a plant-based one. That could mean opting for oat milk in your morning coffee instead of creamer, or using soy milk in your cereal rather than dairy; switch out cooking with butter by using coconut, vegetable, or olive oil. 

Take your taste buds for a ride on the wild side and try out a new plant-based alternative each week: There are tons of varieties of veggie burgers, vegan cheeses, and even desserts: coconut milk ice cream, oat milk ice cream, or vegan chocolate are fun ways to dip your toe in the plant-based world!